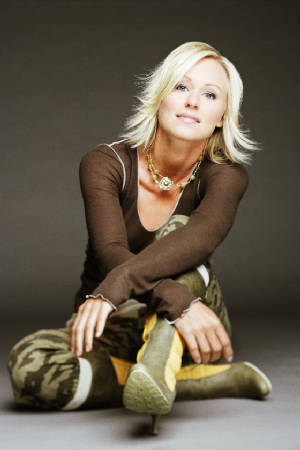 TAMMY TRENT -- God and Basketball
by LaZeric Fridell Freeman


How many Contemporary Christian artists can you name that grow up on soulful acts like the Winans, Crystal Lewis and Jon Gibson? Who appreciates the musical production talents of Jam & Lewis and L.A. & Babyface? Someone who was a star basketball player in high school and loves to dance and crack folks up while in concert? Tammy Trent is one such person.
Bursting on the scene in 1995 with funky dance tunes like "Your Love Is For Always" and "Someone To Love", Trent quietly made her presence known. Now on her third release, "Set You Free", Tammy proves that she has staying power and that her call to minister through dance music is not to be taken lightly.


LaZERIC: What was it like growing up with a mom that was a
minister? Watching the respect (I assume) that was given to her?

TAMMY: It was awesome! I adored my mom and her relationship with the Lord as I watched her minister. And I know I learned a lot about the power of God and the way He loves us so unconditionally through her. I'm very proud of my mom and the way she has always served the Lord through the good and bad times in her life.

LaZERIC: Like the Winans family, your parents only allowed Christian music in the house. Was that a hard pill to swallow or did you embrace it?

TAMMY: I embraced it! I loved Christian music growing up and so did my friends. It was something that kept me passionate for the things of God.

LaZERIC: You played Varsity basketball as a freshman in high school. What's your game like these days?

TAMMY: What game! (smile) I never get to play much anymore
and when I do, I just about die after a few sprints up and down the court! But I love a good game of pig from time to time!

LaZERIC: Is it true that no one's broken your father's old high school basketball records? How long ago was that?

TAMMY: Yep, he's still amazing! I think that was, like, 1965 and remember they didn't have the 3 point rule back then and many of his shots would have been considered 3 pointers.

LaZERIC: I first heard of you in '95 when I had the chance to review your debut album on R.E.X. Music (now defunct). How excited were you putting together that first record?

TAMMY: I was thrilled! A dream come true and a lot of years of hard work getting to that point in my life. When the first radio single, Your Love Is 4 Always went #1, 6 weeks later I just sat and cried and thanked God for giving me this blessing in my life....I was ready to serve!!!

LaZERIC: Your next album featured production by Fred Hammond. Were you aware of his track record at the time? What was that experience of working with him like?

TAMMY: I was totally aware of Fred Hammond and his track record and that's why I called him personally to see if he'd be interested in working with me on my new project. He was familiar with my work since I had sent him my demo tape a few years earlier and he had expressed interest at that time. He said, "yes, let's doit", and it was truly an honor working with the best. And I can't wait to work with Fred again some day.

LaZERIC: I remember that you covered the SPINNERS' classic, "I'll Be Around" on that disc. Whose idea was that? Was there a good response from that choice?

TAMMY: A friend named Rodney Gibson had the idea for me and the response was great. I rewrote the lyrics with the permission of the original writers, which made it more of a reflection of my relationship with the Lord...Whenever I call on Jesus, He is always there for me...He'll always be around. No matter what I've done. Because His grace and mercy and forgiveness is never ending. Thank God!

LaZERIC: You were with Platinum Entertainment then (Light,
CGI). Since then, they've phased out their Christian music
entity. When it was suggested that you do a Mainstream album, were you interested even for a minute?

TAMMY: Not even for a minute!!!!!!

LaZERIC: I've described you to others as a mature BRITTANY
SPEARS. How would you describe your musical style and
ministry?

TAMMY: I'm not completely sure...It's always interesting to
hear how others describe me. Especially after they've seen me perform and minister. I always have people say "...If this artist thing doesn't work out you should be a comedian". I think that's because there's generally lots of
laughs at a Tammy Trent concert ... Mostly at myself. I love being real and sharing my life with people. My music is Pop/R&B/Dance and I'm thrilled to hear people describe it as mature. I'm not 16 years old anymore and hopefully I have some mature things to share in the Lord through my music and message....Brittany Spears? I'm not sure, 'cause I keep my clothes on! (laugh)

LaZERIC: Who were your musical influences --besides Amy Grant?

TAMMY: Cyrstal Lewis, Tim Miner, Jon Gibson, The Winans .... and the production talents of Jimmy Jam and Terry Lewis and Babyface and L.A. Reid

LaZERIC: As a recorded musical minister, what are some of the exciting things that God has allowed you to see since 1995?

TAMMY: I think seeing people coming to the Lord through a song that I wrote or just at one of my concerts...It's an amazing feeling to be used of the Lord and see the fruit of that right before your eyes...Especially in the midst of my own weaknesses and failures.

LaZERIC: How has Tammy Tent the artist/person grown over the years?

TAMMY: Hopefully I keep growing in my music and my stage presence and most importantly in my relationship with Jesus. I have seen the growth in all area of my life as I have continued to open up my heart to Jesus and find truth in my life....Freedom in the Lord is a wonderful feeling. I truly have been set free and I hope I continue to grow in that and challenge others in that also.

LaZERIC: God bless you Tammy Trent.

TAMMY: God bless you, too (smile)




LaZeric Fridell Freeman is an accomplished teacher, writer and DJ. His written work has appeared in GOSPEL FLAVA MAGAZINE where he served as contributing writer and is featured on contempogospel.com. His interviews have included: Tim Bowman, Knowdaverbs, Crystal Lewis, Anson Dawkins, Papa San, June April and Sackcloth Fashion.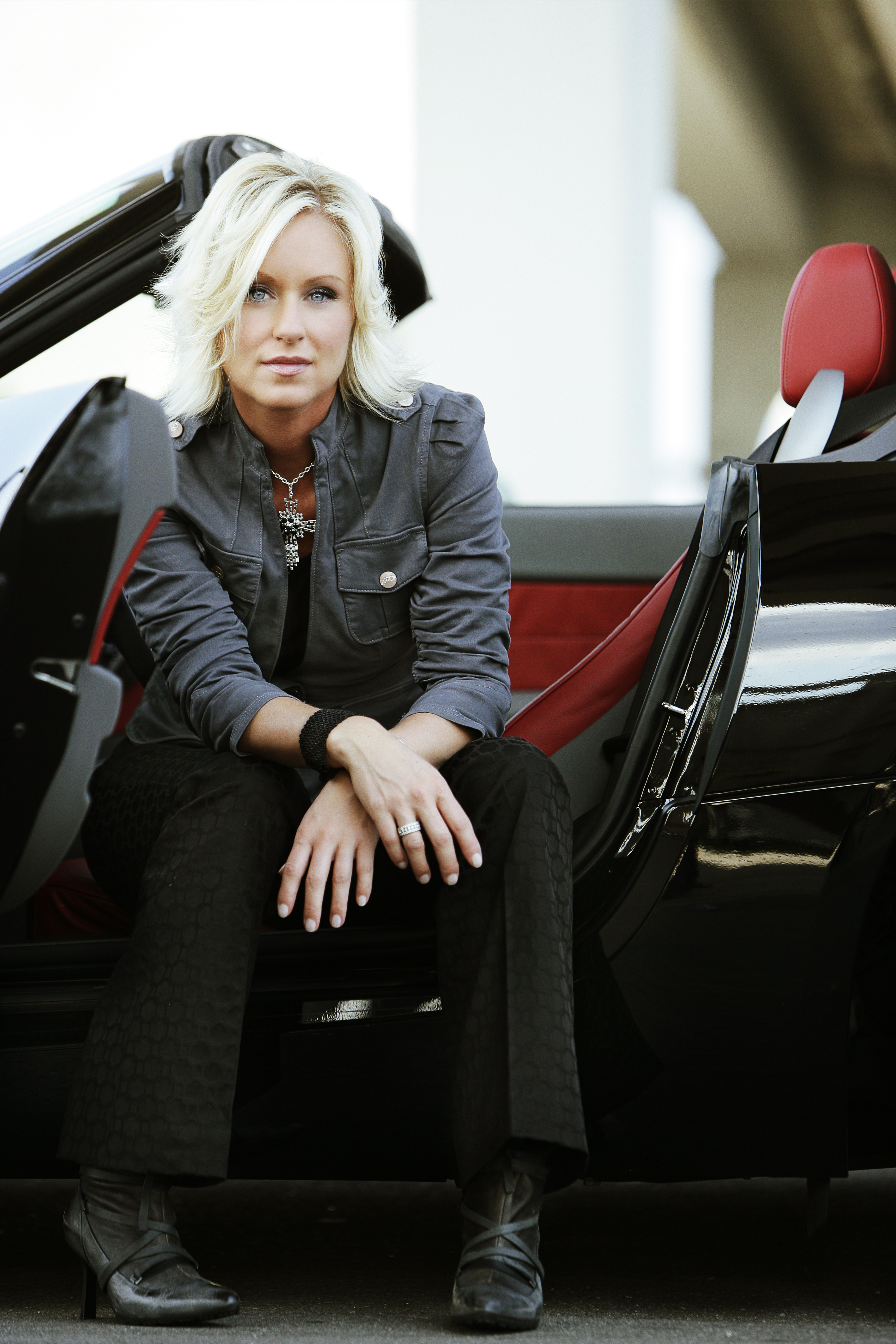 Adult Contemporary music reviews here -- click